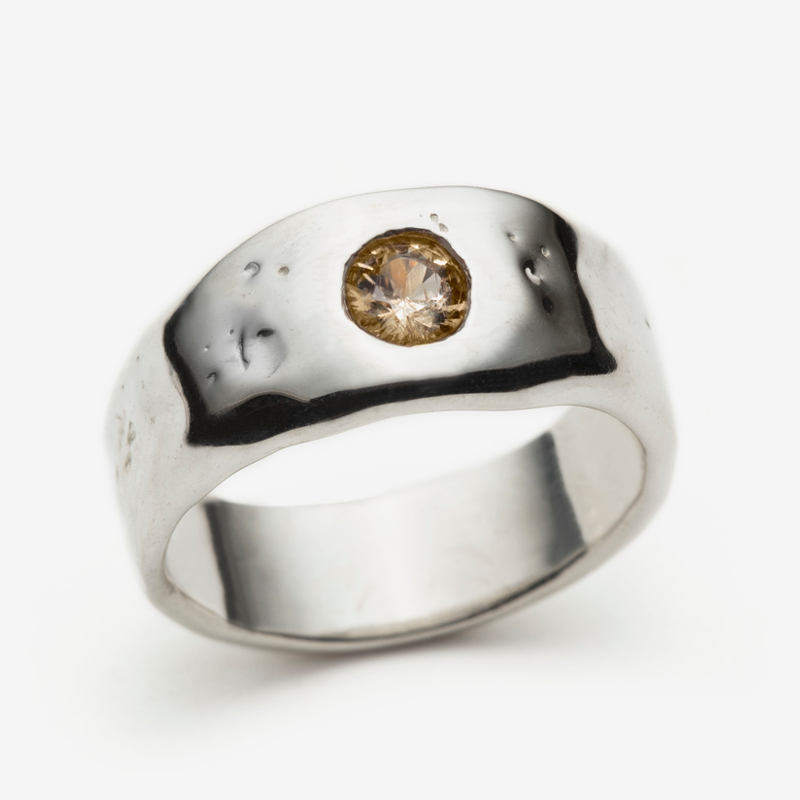 Bague topaze champagne et argent 007
Formée et sculptée à la cire, cette bague possède une texture ondulée et fluide.
En argent, sertie d'un topaze champagne.
Les formes de la bague et les variations du topaze peuvent varier, chaque bague est unique.

Argent sterling 925
Topaze champagne 4.5mm, 0.31 carats

Sterling silver 925
Champagne topaz 4.5mm, 0.31 carats
-
La plupart de nos pièces sont fabriquées sur commande,
veuillez compter 15 jours ouvrables avant l'envoi.

Most of our pieces are made to order,
please allow 15 business days before shipping.