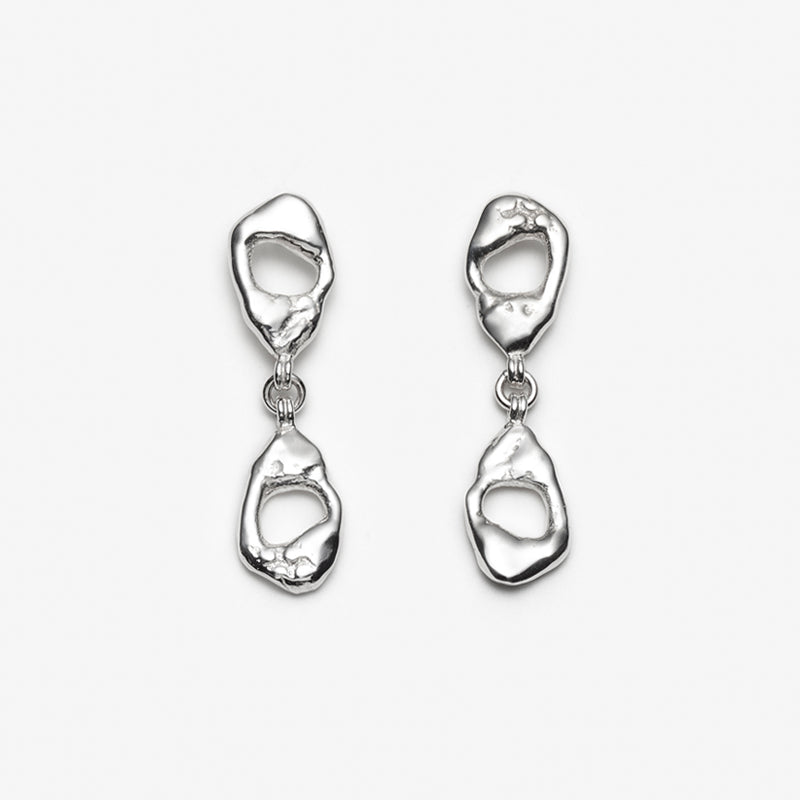 BOUCLES D'OREILLES MARINA EARRINGS
MARINA est la version mobile des boucles d'oreilles ALEX!
Comme de petites trésors qui apparaissent lorsque la mer se retire,
les boucles d'oreilles MARINA sont à la fois lisses et texturées, érodées et
usées par le temps et le va et vient des courants.
Formées dans de la cire et ensuite modifiées dans le métal elles sont mobiles
et rehausseront votre look, en toute simplicité.

Environ 3.5cm x 1cm
Argent sterling 925

-
La plupart de nos pièces sont fabriquées sur commande,
veuillez compter 15 jours ouvrables avant l'envoi.

Most of our pieces are made to order,
please allow 15 business days before shipping.